High School Summer Camp - HERD 2018
June 21st - June 25th, 2018
$369
Yee-haw! Well, hey there fellow wranglers! Everyone knows that when it comes to driving cattle, getting the herd into the promised land is what it's all about. But there's more to this great journey than just the destination! When you're making your way through the Wild Wild West, adventure awaits with the dawn of every new day…And sometimes, the path less traveled is where you find yourself. Join us this summer for the ultimate cattle drive summer camp, as we saddle up for what's in store.
GIDDYUP: JUNE 21-25, 2018
Theme Verse: Isaiah 40:28 – "Have you not known? Have you not heard? The LORD is the everlasting God, the Creator of the ends of the earth. He does not faint or grow weary; his understanding is unsearchable."
The Point's summer camp is held in Monterey, CA, June 21-25, 2018. This camp is for all incoming 9th-grade students for the 2018-19 school year through Seniors graduating in 2018 from high school.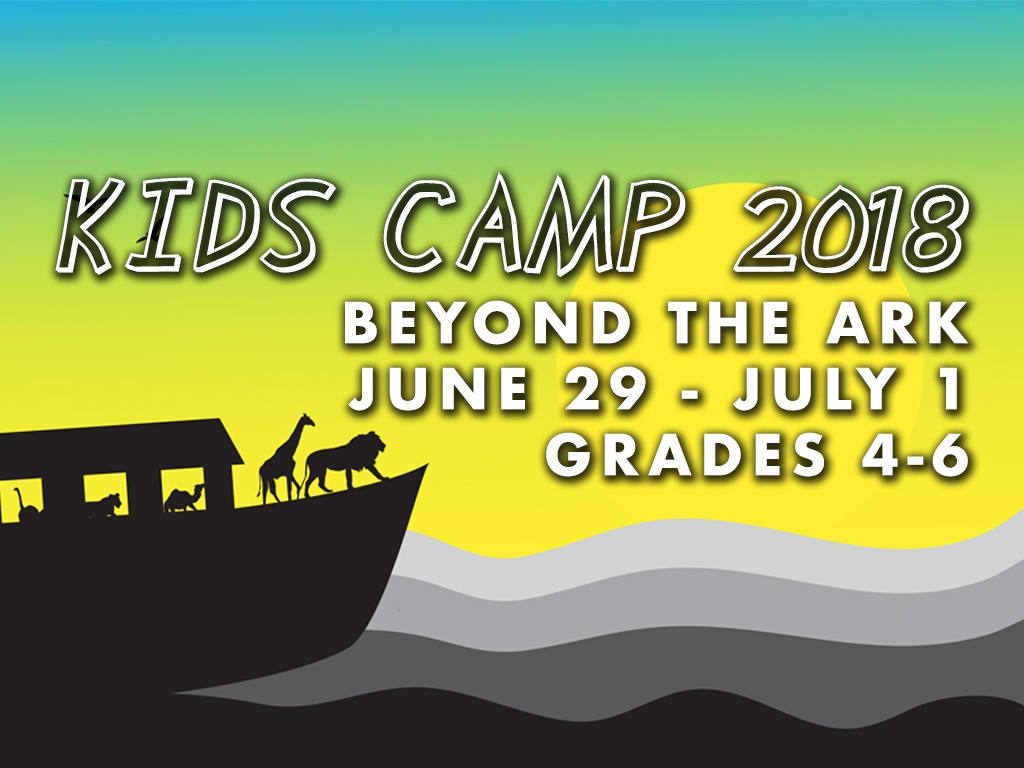 Kids Camp 2018: Beyond The Ark
July 1st, 2018
$0 - $215
Let's Go To Camp!
Kids Camp is an amazing weekend getaway for children entering grades 4, 5, & 6 in in the fall of 2018. We'll be making camp at the Santa Cruz KOA, hanging at the boardwalk, and having tons of fun adventures together as we learn the story of Noah...beyond the ark!
Dates: Friday June 29 – Sunday July 1
Drop Off at MVC Friday: 10am

Pick Up at MVC Sunday: 2pm
Please note that due to limited spaces, students who participated in fund-raisers will be given priority over those who did not.
VBS 2018 - ROME - "Paul and the Underground Church"
July 17th - July 19th, 2018
$0 - $15
Experience the thrill of visiting ancient Rome and meet Missionary, Paul, in his prison cell! We're going to transport to ancient times where we'll meet early Christians hiding in caves, shopping at a Roman marketplace, and racing chariots!
This Three day Vacation Bible School (VBS) spotlights the "heart work" of Paul and the Underground Church where kids have the opportunity to learn that God's love is a gift that changes us and is always with us.
Our prayer at MVC is that Kids would encounter Jesus as their Savior and know that the Good News is is worth sharing with others.
Note for MVCC Families:
If your child attends MVCC, they will be participating in VBS as part of their normal curriculum on the days that they are enrolled at no additional cost. However, if you would like your child to participate in VBS on a day that they are NOT enrolled at MVCC, they may do so for $5/ day. Please choose the appropriate enrollment option.
Men's Ministry Giants & A's Game
July 21st, 2018
$25
Calling all guys!
Throw on your team's colors, your mit and a hat. Then grab your sons, brothers, dads, grandpas, and friends! MVC Men are going to see the Oakland Athletics take on the San Francisco Giants in Oakland at the Coliseum on July 21. Included in your ticket price, MVC will be hosting a parking lot Tailgate Party BBQ at 4pm located in the South East Parking Area.
Seats are all together in Section 314, beginning in row 6.
6:05 First Pitch
Guys will be responsible for their own parking and transportation. We encourage carpooling!
Jr. High Summer Camp 2018 - Beach Bums
July 23rd - July 27th, 2018
$0 - $319
Beach Bums is our version of summer camp and it's an awesome trip that you won't want to miss! It's basically five days of hanging out in southern California with a bunch of friends and some great leaders. The trip is designed to help build relationships with other kids in the youth group, the leaders, and most importantly - with God.
On this trip we will be learning about the kind of person God wants us to be and what we can do to help make that happen.
We will also be having plenty of fun as we go to Santa Monica Beach, hang out at Disneyland, ride the awesome rides at Magic Mountain, and do lots of other fun stuff.
Spaces are limited. WE ARE NOW PUTTING NAMES ON A WAITING LIST IN CASE ANYTHING CHANGES OR SOMEONE HAS TO CANCEL.
July 23-27, 2018 (Monday - Friday)
$279 Super-Early-Bird Price April 11 - April 18
$319 Early-Bird Price April 19 - June 27
$369 after June 27
*Your $75 deposit will lock in the sale price.
There is a sibling discount of $50 per child if you are registering two of your children (brothers/sisters) for camp.
Tru Clubs
August 22nd - April 17th, 2019
$0 - $15
What are Tru Clubs?
Tru Clubs are a part of ROOTS Children's Ministry at Monte Vista Chapel. ROOTS is committed to creating environments that nurture each child's journey in learning about God and following Jesus. We value teaching God's Word to plainly display God's grand narrative--with Jesus being the central character--while inviting each of us to participate in the continuation of God's story today. In addition to reading and learning from the Bible, we also believe that growing relationships with other Christ followers provides us with opportunities to grow closer to God. It is our hope that children who participate in Tru Clubs would walk away knowing that they are known and deeply loved by God.
What Does a Tru Club Night Look Like?
Worship . Scripture . Discipleship . Play
Each club level offers a time of worship, Bible lesson, a time of reflection and guided discussion, plus a game or craft time. There will also be a monthly "Remember Verse" that each club will learn together which encompasses that month's theme. Themes include: Storytelling, Identity, Faith Community, Serving, stepping outside of your Comfort Zones, Responsibility, Love & Respect for God and Others, Knowing God, Graceful Course Correction, and Modeling Jesus.
Parents will also receive a monthly resource called "Homefront," which includes a preview of what scriptures your children will be exploring and how you can partner with MVC and prepare your child ahead for what they will be learning in their Tru Club. This is NOT a requirement for your child to participate; it is simply a resource to help you come alongside your child!